---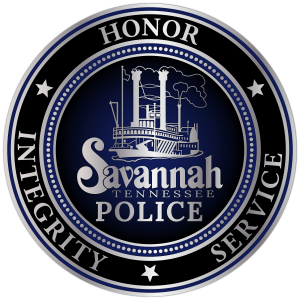 The Savannah Police Department is under the command of Chief Michael Pitts. The department is made up of 22 officers assigned to various different duties within the department. These include: 1 assistant chief, 2 captains, 2 sergeant detectives, 1 narcotics detective, 1 codes enforcement detective, 4 shift sergeants, 4 corporals, 6 officers, and 2 civilian personnel. The department also has a certified narcotics detection canine, which can detect the odor of illegal narcotics within confined spaces.
The Savannah Police Department is a pro-active police organization, and strives to be active in the Savannah community. Programs include:
a prescription drug return
senior citizen safety classes
active shooter preparedness classes
National Night Out
Coffee with a Cop
many other community based classes or programs
The SPD strives to be present in the community, and reinforces their commitment to pro-active policing through their business check program. Members of the SPD can frequently be seen out in businesses within Savannah performing security checks, talking with patrons, and fostering positive interactions between the police and the public.
If you would like to speak with an officer regarding the SPD, a program they offer, or any other matter, the headquarters telephone number is 731-925-3200. For non-emergencies requiring the dispatch of an officer within the city limits, please call 731-925-4989.
Follow Savannah Police Department on Facebook
---
---
Savannah Police Department 2019 Annual Report
2019-SPD-Annual-Report