---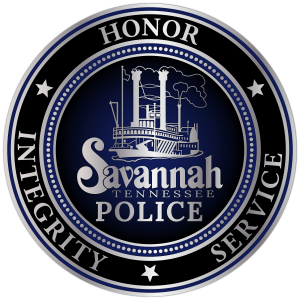 Follow Savannah Police Department on Facebook
The Savannah Police Department is under the command of Chief Michael Pitts. The department is made up of 23 sworn officers assigned to various duties within the department, 2 civilian personnel, and a narcotics K9. Our K9 officer is a certified narcotics detection canine, which can detect the odor of illegal narcotics within confined spaces.
The Savannah Police Department is a pro-active police organization and strives to be active in the Savannah community. Our community policing programs include, but are certainly not limited to:
a prescription drug return
senior citizen safety classes
active shooter preparedness classes
National Night Out
Monthly Coffee with a Cop events
many other community-based classes or programs
The SPD strives to be present in the community and reinforces their commitment to pro-active policing through their business check program. Members of the SPD can frequently be seen out in businesses within Savannah performing security checks, talking with patrons, and fostering positive interactions between the police and the public.
If you would like to speak with an officer regarding the SPD, a program we offer, to suggest a program, or any other matter, you may email us at spd@cityofsavannah.org. Additionally, the headquarters telephone number is 731-925-3200. For non-emergencies requiring the dispatch of an officer within the city limits, please call 731-925-4989.
Mission Statement
To make Savannah a safer place to live, work, and visit.
Vision Statement
The vision of the Savannah Police Department is to be a leading agency in West Tennessee, by providing progressive, proactive services and programs that make our community a better place to live, work, visit, and raise a family.
---
Savannah Police Department Monthly Report