---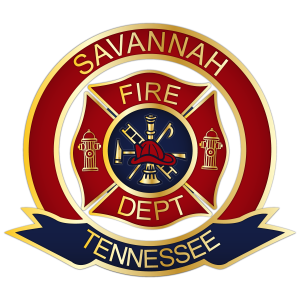 The Fire Chief supervises 7 full-time firemen, 1 secretary, and 18 volunteer firemen. The fire Department is responsible for handling all fire calls within a five-mile radius of City Hall. The Fire Chief also serves as the City's Safety Director.
The Fire Department promotes fire safety in area schools with the use of the "Fire Safety House". The "Fire Safety House" is a miniature two-story house on wheels that simulates a fire with real smoke and doors that feel hot when touched. School children are carried through the house and taught how to react safely during a fire.
Follow Savannah Fire Department on Facebook
---
Emergency – 911 Program
The City receives 911 service from the Hardin County 911 system. The system is a cooperative effort between Hardin County, the City of Savannah and all of the emergency responders within the county.
A board consisting of a Chairman and eight other members dictate operating policies to E-911. The board typically meets on a quarterly basis.
---
Savannah Fire Department – 2021 Annual Report
2021-SFD-Annual-Report

---
Savannah Fire Department – 2020 Annual Report
2020-SFD-Annual-Report

---
Savannah Fire Department – 2019 Annual Report
2019-SFD-Annual-Reportl