---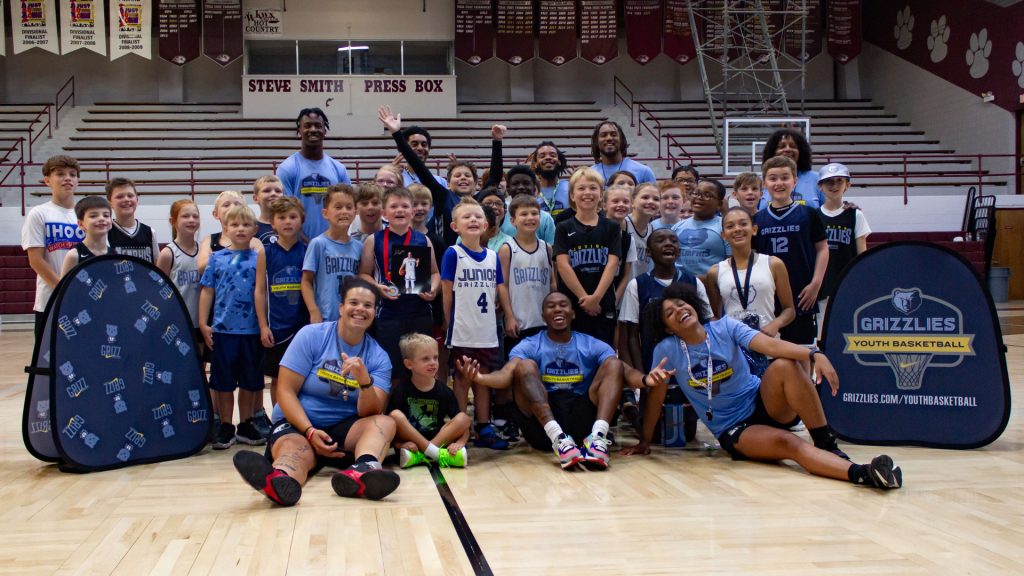 The week of June 26-29, the Grizzlies Youth Basketball program came to Savannah to put on a Summer Camp for 40+ participants! Each player who participated in the camp improved their skills during the week and had fun doing so. Each camper received a Grizzlies reversible jersey, their very own Grizzlies basketball and a Grizzlies shirt!
Grizzlies Camp Award Winners:
---
Landon Shannon – MVP and Hotshot Award
Nariyah Williams – Most Improved Award
Jacob Clements – Hustle Award
Dredyn Combs – Defensive Award
Thank you to parents/guardians who signed their children up for the camp. Thank you to Memphis Grizzlies Youth Basketball for being willing to come to Savannah to put on this camp. It was a huge success!