---
Arts in City Hall
June Featured Artist
Herb Perry
Monday, June 3, 2019 – July 1, 2019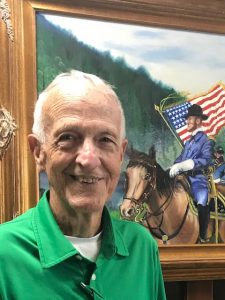 Herb Perry is the featured showcase artist for the month of June 2019 at City Hall. Herb has had a long career in Savannah as a building contractor and Real Estate agent but has since retired. Herb is a founder of The Hardin County Bank, Hardin County Art Guild, and Hardin County Historical Society. He was a Charter member of the Savannah BASS and fished the national circuit for a couple of years and founded the Hardin County TN Bassmasters club. Herb is a member of the Hardin County Road runners where he has received many running awards. He is currently a member of a small road cycling club and stays active bicycling around the area.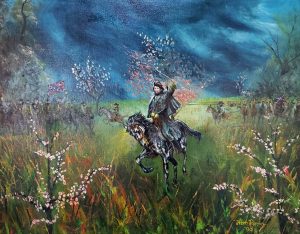 Herb is a lifetime resident of Hardin County. He graduated from HCHS and has a BBA degree from Memphis University with a minor in Art. Herb also served 6 years in the Air Force Reserves. He married Joyce Franks and they have four children. After college and in his early marriage days he worked in his Dad's furniture and appliance business and did a lot of sign painting for the business.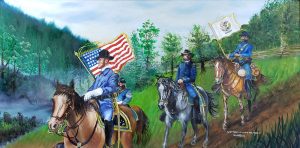 Herb attributes his mother for his love of art. She involved him in watercolor painting from an early age. He also learned many of his earliest painting techniques from an Aunt who was an above average oil painter. His grade school teachers continued to encourage him to hone his skills. He was used by them when it was discovered his skills with chalks by making specialty scenes on the chalkboards.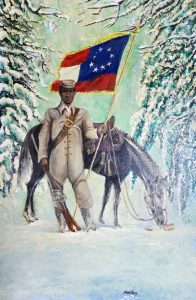 Later in life, Herb did artwork for the Hardin County Historical Society. While in the Art Guild he took classes in portrait painting and some outdoor painting. Herb has a great love of painting historical people. He states "Oil is my favorite medium to use but I do not shy away from pastel or mixed media".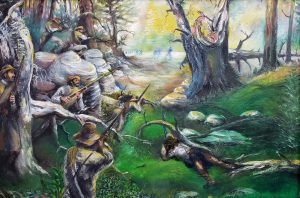 There will be a reception for Herb at the Savannah City Hall on June 10, 2019, beginning at 5:00 pm until 6:00 pm. Light refreshments will be served at this time. Please make plans to attend and welcome Herb and take the opportunity to see his work in person.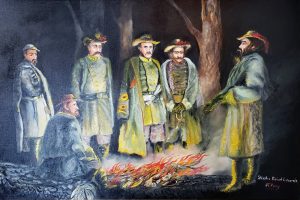 ---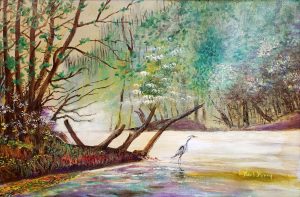 Herb's work can be viewed from June 3 – July 1, 2019 during business hours at City Hall in the Rotunda.
---