---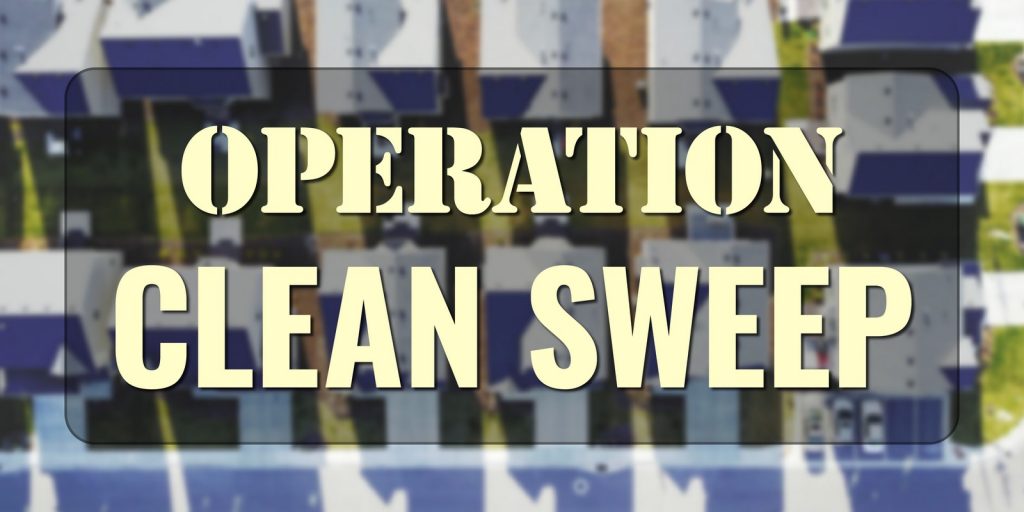 ---
April 5th – May 7th
The City of Savannah has designated several weeks for Operation Clean Sweep.
Operation Clean Sweep is provided for residents within the city limits of Savannah to get a jump-start on Spring cleaning. Anything on the list of acceptable items may be placed by the side of the road for pickup. The items need not be placed in the road, but need to be as close as possible for our trucks to easily collect the them.
Accepted
FURNITURE
CLOTHING
SCRAP METAL
APPLIANCES
HOUSEHOLD ITEMS
YARD DEBRIS
PHONES,MICROWAVES
ELECTRONICS
Not Accepted
WASTE OIL & OIL FILTERS
JUNK CARS, BOATS,TIRES
DEAD ANIMALS
PRESSURE TANKS
EXPLOSIVES
AEROSOL CANS
HOUSEHOLD GARBAGE
TUBED TV AND TUBED COMPUTER MONITORS
7am-3pm (Rain or Shine)
Open to City Residents ONLY
Zone 1: April 5-9
Zone 2: April 12-16
Zone 3: April 19-23
Zone 4: April 26-30
Zone 5: May 3-7
Check the map to see when pickup dates begin for your location.
---
Operation Clean Sweep Flyer
Operation Clean Sweep 2021