---
PUBLIC NOTICE
SAVANNAH UTILITY DEPARTMENT
UTILITY BILL FORMAT CHANGE
The Savannah Utility Department is in the process of changing our utility bill format from the old postcard type to a new paper/envelope style.
Starting with the bills going out on December 10, 2020, you will be receiving the new style of bill as shown in the following illustration.
The new design will be easier to read and provide customers with more information about their utility charges and payment options. The new bills will look different, but the current structure of rates, payment options, etc. will remain the same.
NEW BILL FORMAT
---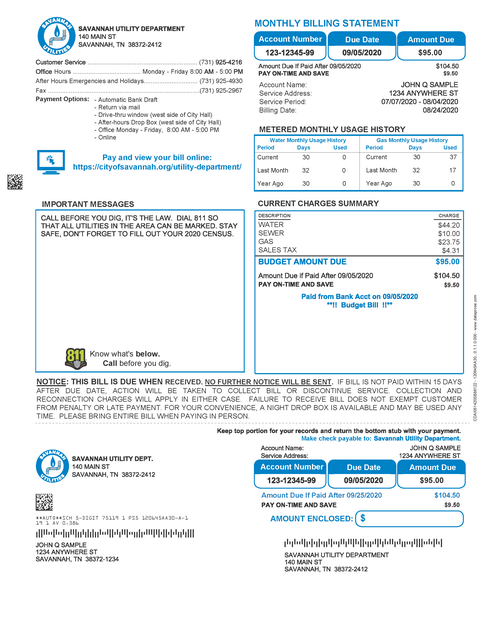 As with all things new there will be some fine-tuning during the first few billing cycles. We appreciate your understanding and patience as we adjust to the new billing system.
Should you have any questions, please contact Customer Service at (731) 925-4216.